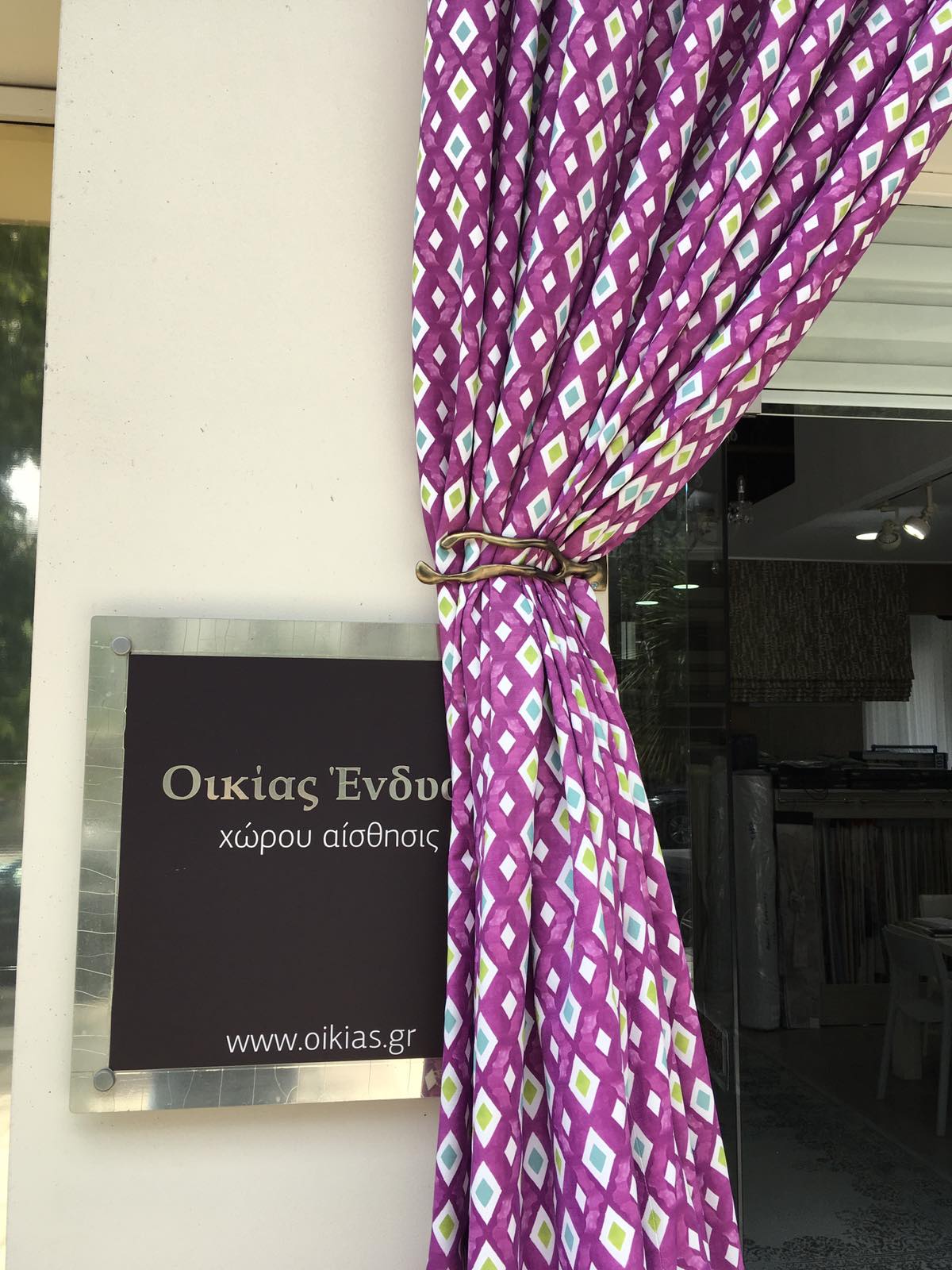 Home Clothing
Athanassiou Anna - Curtains - Upholstery - Shading Systems - Carpets - Carpets - Kalamaria Thessaloniki

Our store House of Clothing by Athanassiou Anna was founded at the beginning of 1998 in the area of ​​Kalamaria, Thessaloniki and since then has been successfully operating in the field of investment and decoration of Indoor & Outdoor spaces.
With a love for quality, attention to detail and a focus on anything innovative, our company offers a unique variety of products and services that can cover any demanding project. We are able to offer you ideas and solutions for your home and business through a large collection of products that express the aesthetic and functional trends of each era and shape sophisticated interiors of homes, hotels and businesses.
Our many years of experience combined with the talent and skill of our specialized staff, forms a very special level of service to our customers.
Your every need, your every requirement, is for us a very special and special case. We are by your side from the first moment, advising and guiding you every step of the way, respecting your taste and the special requirements of your space.
Our priority is always you and the creation of spaces that meet your need for quality, unique aesthetics, functionality and comfort.
Because for us, the most important thing is to create spaces where you live and work with comfort and aesthetics, spaces that you dream and inspire and that have made you, in turn, create a valuable space, the one we have for 24 years in your heart.
A very important advantage offered by our company is the following:
We are the only ones in the field that have permanent, experienced staff that has full control at every stage of production of our products. Thus, we ensure the impeccable quality and perfect execution of every job until the final product reaches you, without flaws or delays. Then, our specialized workshops undertake from the measurements, the preparation and the delivery to the placement of the products in your space.
Installation: Made by us (and not by external partners). The execution and monitoring of each project by our permanent staff contributes to this, ensuring excellent quality at every stage of production of our products, until they reach you.

Study: Thanks to many years of experience, we can sample you not only in our store, but also in your own space, giving you decorative and technical solutions.

Measurement: We come to your place, either domestic or professional, and we measure the dimensions, without financial burden.

Services & Products:

Curtains in many colors and designs

Upholstery fabrics

Curtain rods

Railways

Curtain mechanisms up and down

Easy curtain hanging without stairs

Roman Mechanisms - Package

Wallpapers for every mood

Roller blinds - Roller blinds in many colors and designs

Wooden blinds Venetian blinds

Vertical blinds vertical blinds

Horizontal blinds

Aluminum metal blinds

Fronts & frames

Carpets - carpets of high aesthetics from ASIATIC LONDON

Hotel equipment

Mattresses ORION STROM

Laminate floors & lawns

Aluminum screens for doors and windows

PVC folding doors

Cabinet with strap for roller shutters household shutters (shutters) blinds made in Greece

Awnings - Gelatines wide variety